Dante's Pizzeria (ARMITAGE)
3028 W Armitage Ave, Chicago, IL 60647
Order now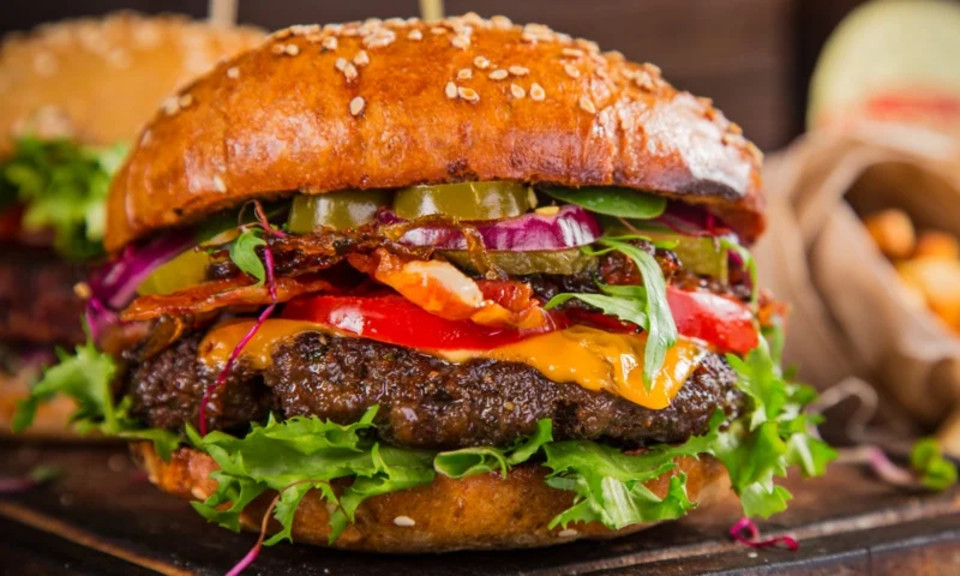 Caila
We ordered a pizza, Italian Beef and chicken wings after a very late night and it was exactly what we needed. Dante's pizza is really delicious not to mention gigantic, one slice is easily enough for one person. If you're looking for soft thin crust cut into NY size triangular slices then this is the pizza to order. If you order garlic as a topping (which I strongly suggest you do) expect to taste it in every bite, even the crust. The chicken wings are pretty great too, they're grilled so they've got the grilled flavor no matter what sauce you put on them. The Italian beef isn't great though, weird bread, don't order that. Overall, a great place to order from especially if you have a lot of people to feed.
Rebecca
There is nothing generic about Dante's pizza. I ordered just a plain ol' cheese, so I wasn't expecting much. Dante's pizza is a slice of greasy heaven. They brush the dough with a garlic and herb butter, so the crust reads as a squishy, delicious garlic bread. THE CRUST. I don't usually even eat the crust on pizza. It ends up as a little treat to my dogs if we are being real. My dogs didn't get any pizza last night. It was too good to share. They're mad about it. Get yourself glad and order Dante's pizza.
Juliana
Dantes is forever my favorite pizza joint. They are delicious, use really fresh ingredients, and they are vegan/vegetarian friendly. They cut my half vegan half vegetarian pizza in such a way that none of the cheese came in contact with my vegan half! I used to live right next to Dantes so I frequented the storefront and I missed them terribly, so happy to be able to order delivery through Grubhub! Highly recommend to anyone looking for delicious pizza that you cant find anywhere else!
Cassandra
Dante's is one of my favorite pizza places in Chicago. The wait staff is always stellar and the food is absolutely delicious and delivered promptly. Being a native New Yorker, I prefer thin crust pizza in large slices and they totally nail it. The sauce is fantastic, the crust has amazing flavor, and the toppings are plentiful. This restaurant rules hard and I highly recommend it to anyone that likes quality food and superior customer service. Five stars!
Kelsey
A++++ Driver!! When the driver arrived he realized my diet coke wasn't there. He offered to go to the store and grab one. I said it was no big deal. Just credit my account. There was a snow storm and I'll live without my diet coke! 10 minutes later I get a call and he was back with TWO diet cokes. Above and beyond service in a Chicago snow storm! I was well caffeinated thanks to that man. Food was good, but the delivery was exceptional!
About us
Dinner, Pizza, Salads, Sandwiches
Today

Delivery: 11:00 AM - 10:00 PM

Takeout: 11:00 AM - 10:00 PM

Delivery

Monday:

11:00 AM - 10:00 PM

Tuesday:

11:00 AM - 10:00 PM

Wednesday:

11:00 AM - 10:00 PM

Thursday:

11:00 AM - 10:00 PM

Friday:

11:00 AM - 11:00 PM

Saturday:

11:00 AM - 11:00 PM

Sunday:

11:00 AM - 10:00 PM

Takeout

Monday:

11:00 AM - 10:00 PM

Tuesday:

11:00 AM - 10:00 PM

Wednesday:

11:00 AM - 10:00 PM

Thursday:

11:00 AM - 10:00 PM

Friday:

11:00 AM - 11:00 PM

Saturday:

11:00 AM - 11:00 PM

Sunday:

11:00 AM - 10:00 PM
Youll Find Jumbo, foldable pizza slices at this BYOB spot in Logan Square, brought to you from the folks behind High Dive and The Rocking Horse. As the name suggests, the look and menu takes its inspiration from Dantes Inferno; a prime example is The Inferno, " a signature pizza with spicy toppings arranged in ring formations, a la the rings of hell. The crust is crispy and chewy in typical New York-style, but cheese blends and sauces will take notes from favorite hot spots around Chicago. Theres also a solid line-up of subs, wings, sausages, stromboli and a host of apps. "-Metromix